Description
Shoe Leveler by Evenup
Small 

fits shoe sizes 5.5 to 8.5

Medium fits shoe sizes 9 to 11
For use with shoes and orthotic walking boots
Evenup provides a 1/2 to 1 inch lift to help offset the additional height brought about by wearing an orthotic walking boot or other apparatus
Evenup works on both the left and right foot
Harmonize Your Stride with the Comfortable Shoe Accessory, Evenup Shoe Leveler
Elevate your walking experience with the Evenup shoe leveler. Ideal for those using orthotic walking boots, this ingenious device is your solution to an age-old issue. By providing a 1/2 to 1-inch lift, it offsets the extra height of the boot, restoring balance to your step.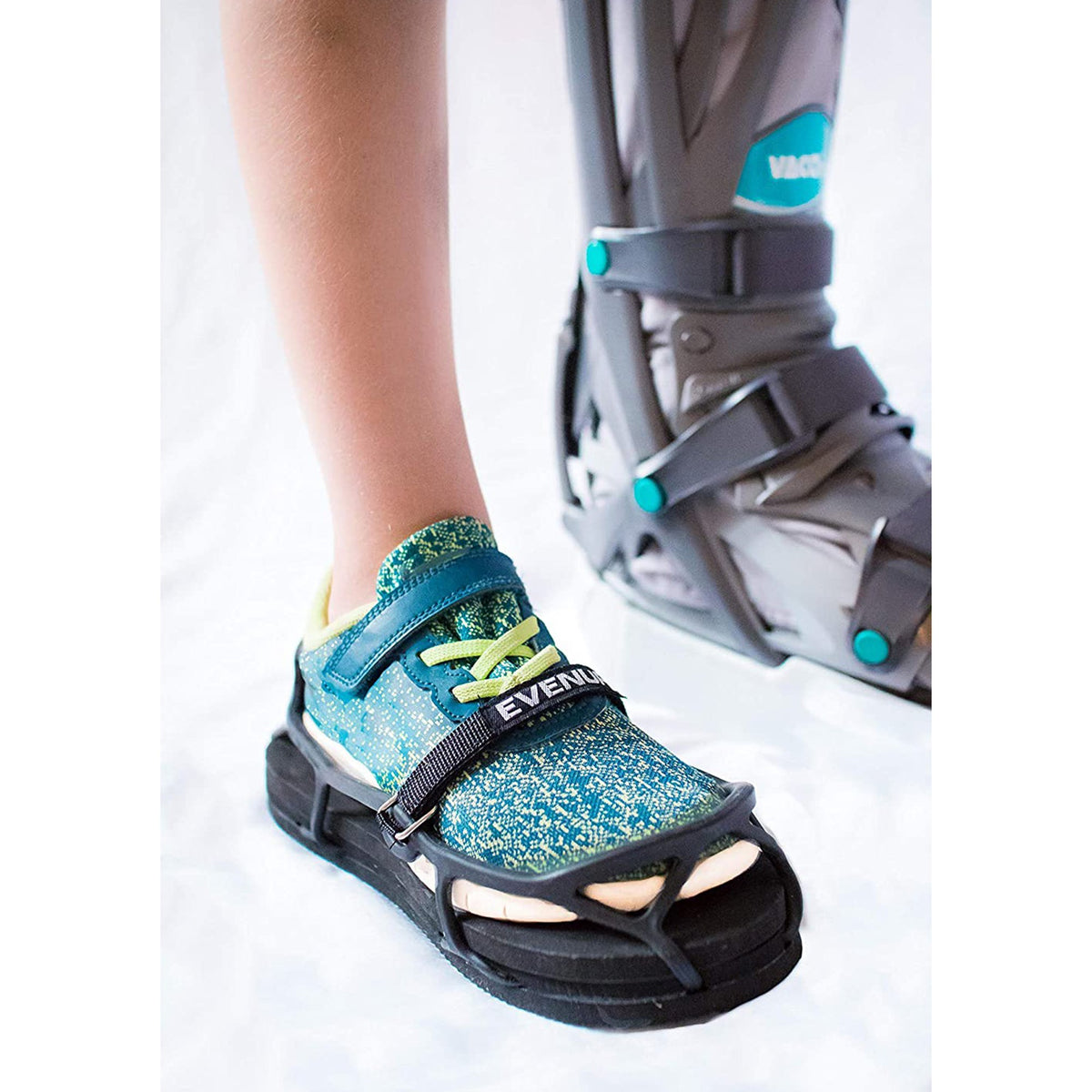 The Orthopedic Shoe Leveler That Improves Your Walk
With Evenup, say goodbye to the awkward gait and hello to an improved, natural walk. Every stride you take will feel more confident and less strenuous, helping you maintain your daily pace. Whether you're strolling around the neighborhood or striding confidently at work, the Evenup shoe leveler has got your back, or rather, your feet!
Find the Perfect Fit: Evenup Shoe Leveler for All Sizes
Designed to fit both left and right foot, this versatile orthopedic shoe leveler ensures compatibility with your existing footwear. For shoe sizes 5.5 to 8.5, go with the small size, and for shoe sizes 9 to 11, the medium size is perfect.
Stylish Footwear Accessory Meets Durable Shoe Leveler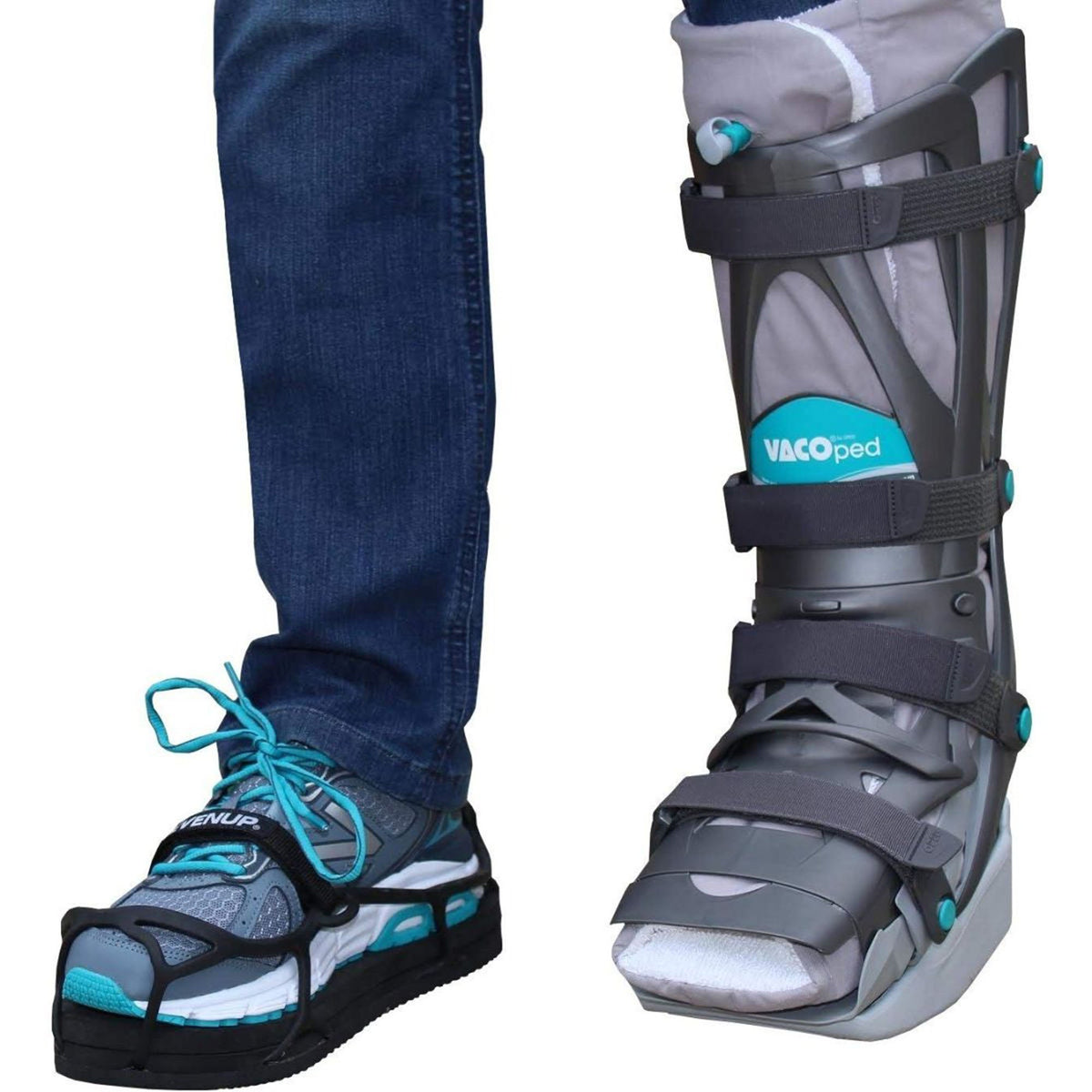 More than just a functional device, the Evenup leveler also scores high on durability. Made with high-quality materials, it withstands daily use without compromising on its leveling performance. With its sleek and discreet design, Evenup is a stylish footwear accessory that seamlessly integrates with your shoes, reflecting your classy style!
High-Quality Shoe Leveler for Shoe Balance Improvement
Take a step towards comfort and balance with the Evenup shoe leveler. It's not just a shoe leveler, it's a game-changer in your everyday walk. Enhance your stride, improve your confidence, and make your journey more enjoyable. So why wait? Make the smart move today – level up with Evenup!
Payment & Security
Your payment information is processed securely. We do not store credit card details nor have access to your credit card information.
Customers also purchased these